If the ring contacts or enters the goal crease while the shooter's stick is in the ring and the ring subsequently crosses the goal line - the goal is not counted; because a crease violation has occurred.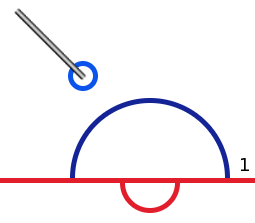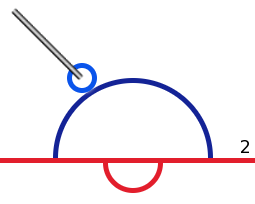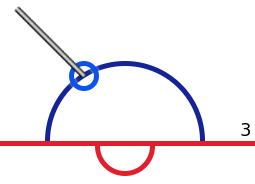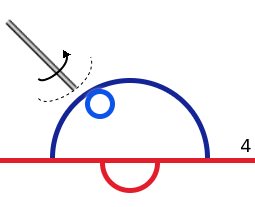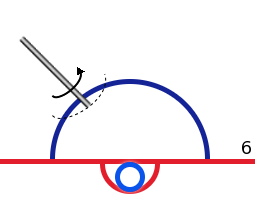 In the above examples - only 1, 4, 5 and 6 are LEGAL shots on goal.
* Other situations can cause a goal to be nullified. Please see the Ringette Canada Official Rules 10.3 A goal is nullified...
Source: NOCP Rules Supplement & Ringette Canada Official Rules
News
Many Eastman teams enjoyed the hospitality of Regina in the 2020 Jim Benning Ringette Tournament.
U12A Springfield Storm, U14A Eastman Heat, U14 AA Eastman Flames, U16A Eastman Heat and U19 Steinbach Panthers.
Great Tournament & Competition!
Happy New year, And Safe travels home everyone!
Rivals Unite for a good cause.
The final competitive event sanctioned by Ringette Manitoba each year is the High School Ringette tournament (HSRT). Thie 2019 HSRT was hosted by Bonivital Ringette Association (BVRA). The 2019 HSRT was likely the largest event hosted in many years as 27 urban and rural high schools were represented. This year Eastman dominated the tournament winning bronze (College Gabrielle Roy), silver (College Lorette), and gold (Springfield Collegiate). Congratulations to all the players and coaches who worked hard and represented Eastman so well.
College Lorette (yellow) and Springfield Collegiate (white) after medal ceremony.
Once again it was another very good year for Eastman Ringette as it captured twelve (12) WRL medals and six (6) Proviicial medals. Congratulations to the players and specials thanks to the coaches and volunteers for all their hard work. The following is a summary of Eastman's performance.
WRL Playoffs
U10 A1 – Silver (Red River Rage)
U12A1- Bronze (Springfield)
U12 A2 – Gold (Beausejour), Silver (Grunthal)
U12A3 – Bronze (Steinbach)
U12A4 – Bronze (Red River Rage)
U14B – Gold (Steinbach), Silver (Royal Storm)
U16B – Gold (Steinbach)
U16C - Gold (Royal Rage)
U19B – Gold (Grunthal), Bronze (Royal Rage)
PROVINCIALS
U14B – Gold (Royal Storm), Bronze (Steinbach)
U16A - Eastman Heat (Bronze)
U16B – Gold (Steinbach)
U16C – Gold (Royal Rage)
U19B – Gold (Grunthal), Silver (Royal Rage)
PROVINICALS HONORABLE MENTION
U19A – Gold (East End Wings – 8 Eastman players on team)
October 2020
s
m
t
w
t
f
s

1

2

3

4

5

6

7

8

9

10

11

12

13

14

15

16

17

18

19

20

21

22

23

24

25

26

27

28

29

30

31
Standings